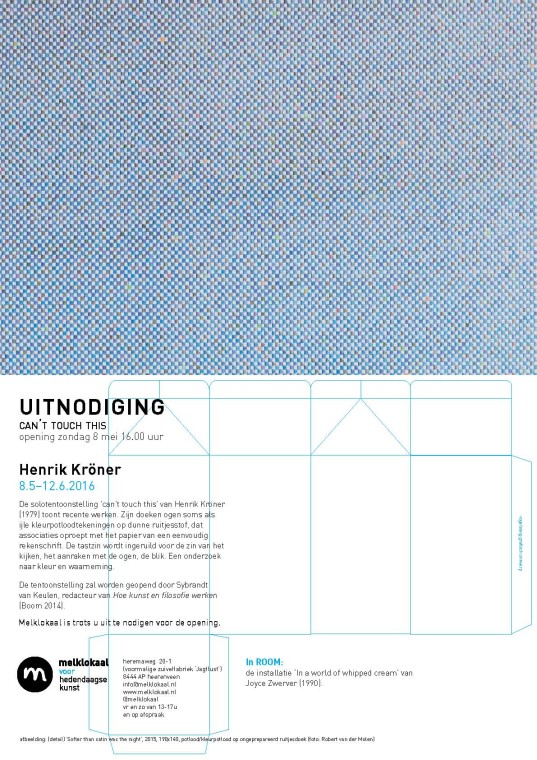 uitnodiging expo henrik Kröner
Can't touch this
8.5 – 12.6. 2016
Opening on Sunday 8 May at 4pm
Herewith I would like to invite you for my solo show "Can't touch this" at Melklokaal, Heerenveen, the Netherlands.
My recent works of the past three years will be shown. The paintings resemble airy colored pencil drawings on thin squared canvas which are a reminiscent of paper in an school notebook. The sense of touch will be turned into the sense of sight and vice versa. To touch with your eyes, retina. A research on color and perception.
The opening speech will be held by Sybrandt van Keulen editor of "Hoe filosofie en kunst werken" (Boom 2014).
In ROOM:
The installation 'In a world of whipped cream' by Joyce Zwerver (1990)
melklokaal
Heremaweg 20-1
(former milkfactory "Jagtlust")
8444 AP Heerenveen
info [at] melklokaal [dot] nl
www.melklokaal.nl
open on friday and sunday 1-5pm and by appointment
www.henrikkroner.com